"Boundaryless Literary Salon" Gives a Preview of Éric Faye's Creations. Golden Horse Winner Mo Tzu-yi Gives Reading
New Taiwan non-fiction film international exchange platform Taiwan Pitch invited the French author Éric Faye, winner of the 2010 Grand Prix du roman de l'Academie française, to hold the event "Éric FAYE: Boundaryless Literary Salon" at Taipei's 44 South Village–PLAYground on September 11 to present the literary fruits of Faye's residency in Taiwan from the start of April, taking Taiwan's culture and history as creative inspiration. Golden Horse Best Actor winner Mo Tzu-yi was also on hand to read Chinese translations of three of Faye's pieces and take part in a cross-language literary exchange session.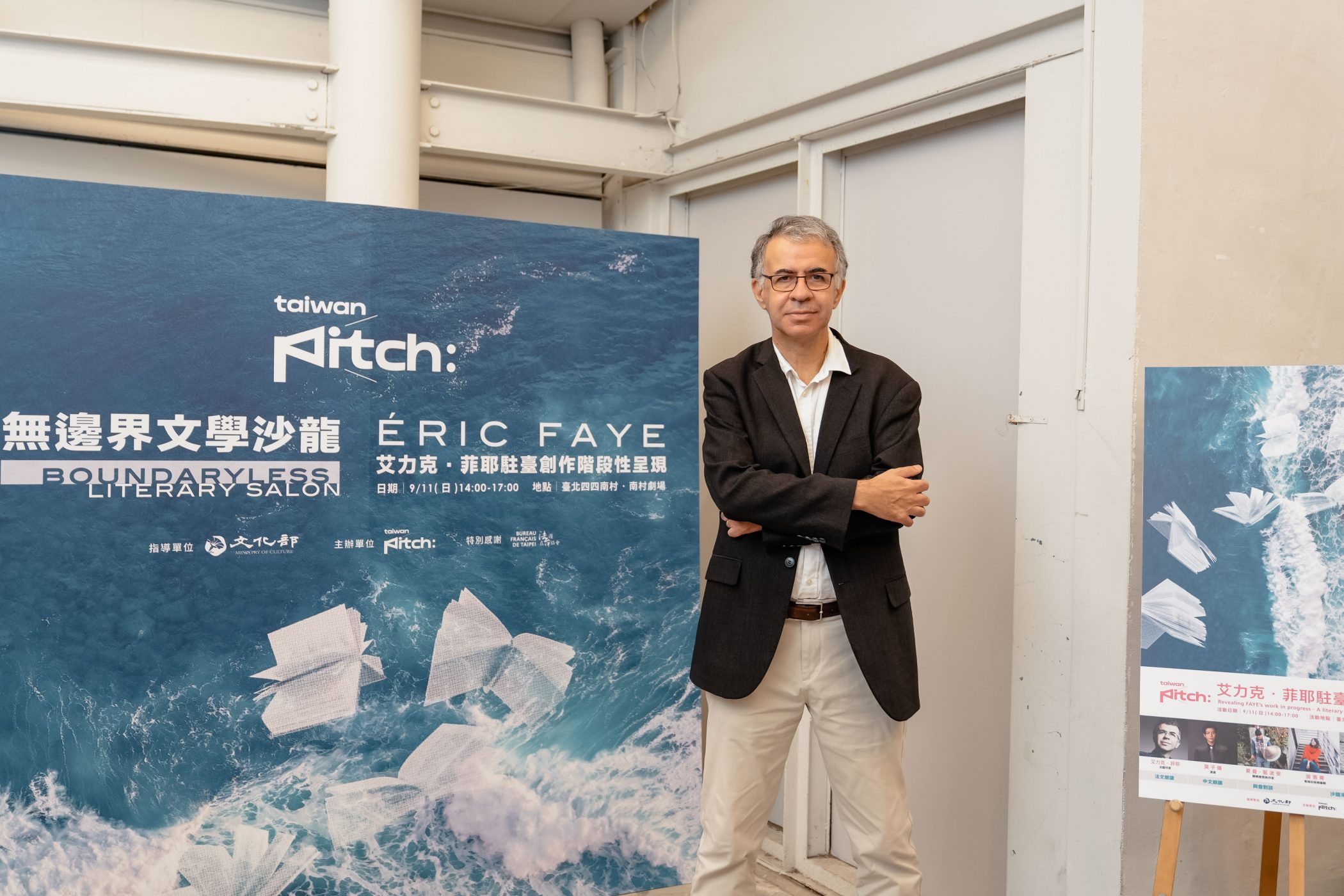 CNEX in 2022 launched the Taiwan Pitch project, inviting international talent to come to Taiwan to create. These include 40 selected international filmmaking students, six prominent internet influencers and six internationally recognized directors and artists. Among them is Grand Prix du roman de l'Academie française laureate Éric Faye, who took up residence in Taiwan at the start of April this year and who has traveled around Taiwan, visiting Lanyu (Orchid Island), Kinmen and the National Palace Museum. On September 11, the event "Éric FAYE: Boundaryless Literary Salon" was put on especially to share the creative results with Taiwanese readers.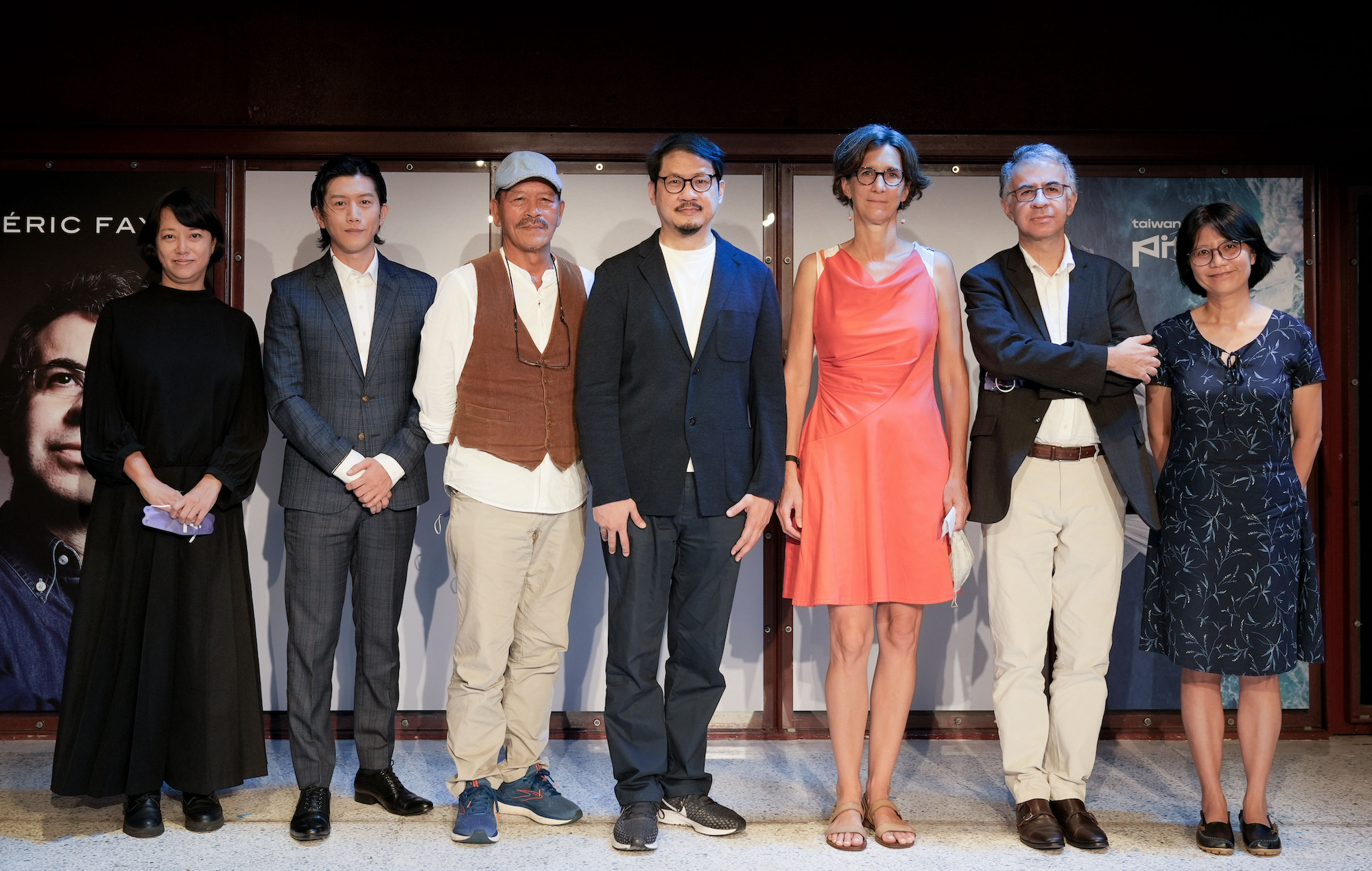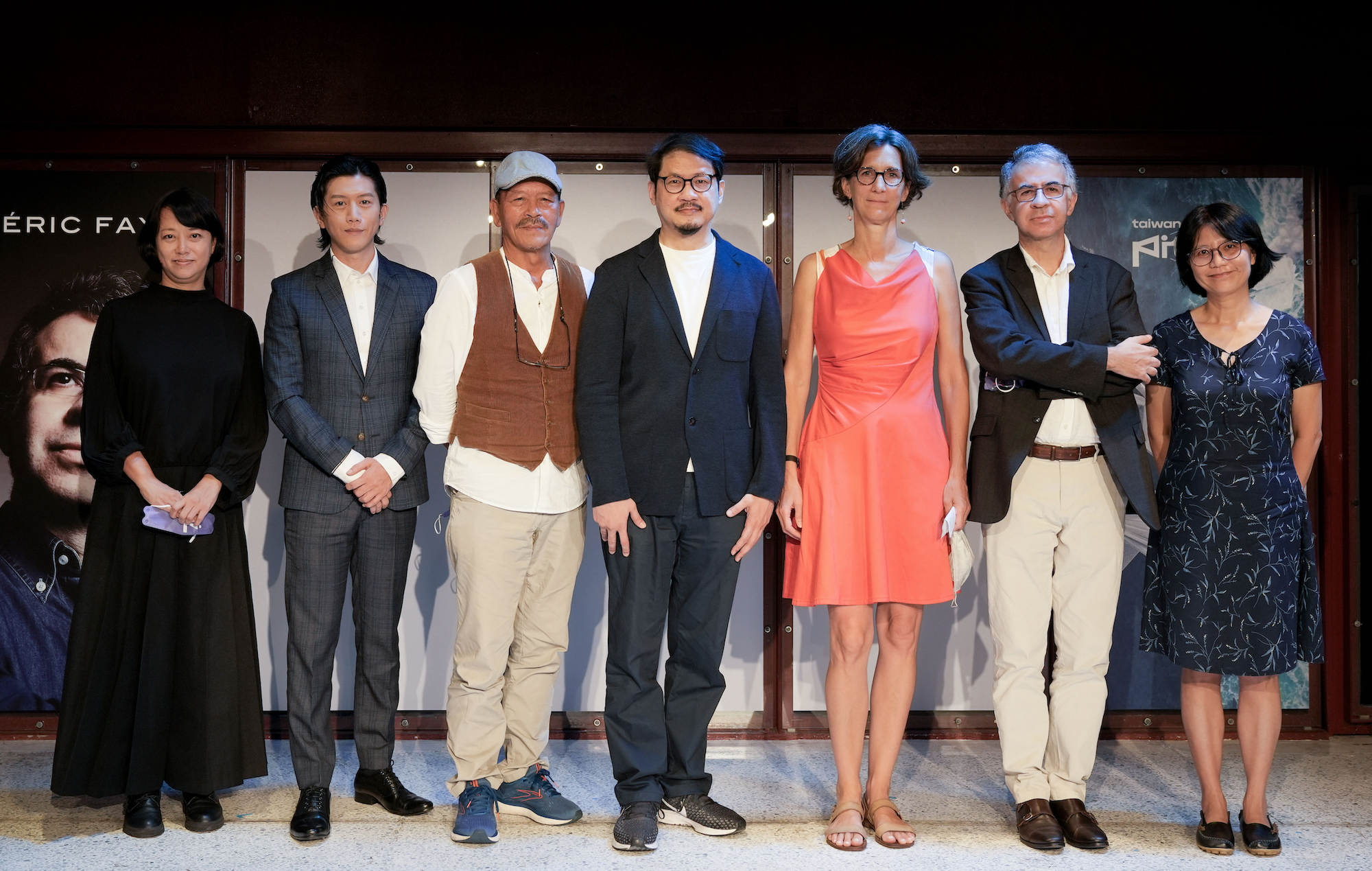 In addition to Faye himself reading three pieces written during his time in Taiwan, the salon also invited a number of literary figures for conversation, including the Lanyu-born writer Syaman Rapongan, Acropolis chief editor Chang Lotus Hui-ching, translator Chen Tai-i, and a special guest in Golden Horse Best Actor winner Mo Tzu-yi who gave readings of three of Faye's pieces in Chinese translation. The event also saw cellist Tang Ying-chi and violinist Huang Yu-ting give a string duet as an accompaniment to images taken by Faye as a daily record of his time in Taiwan.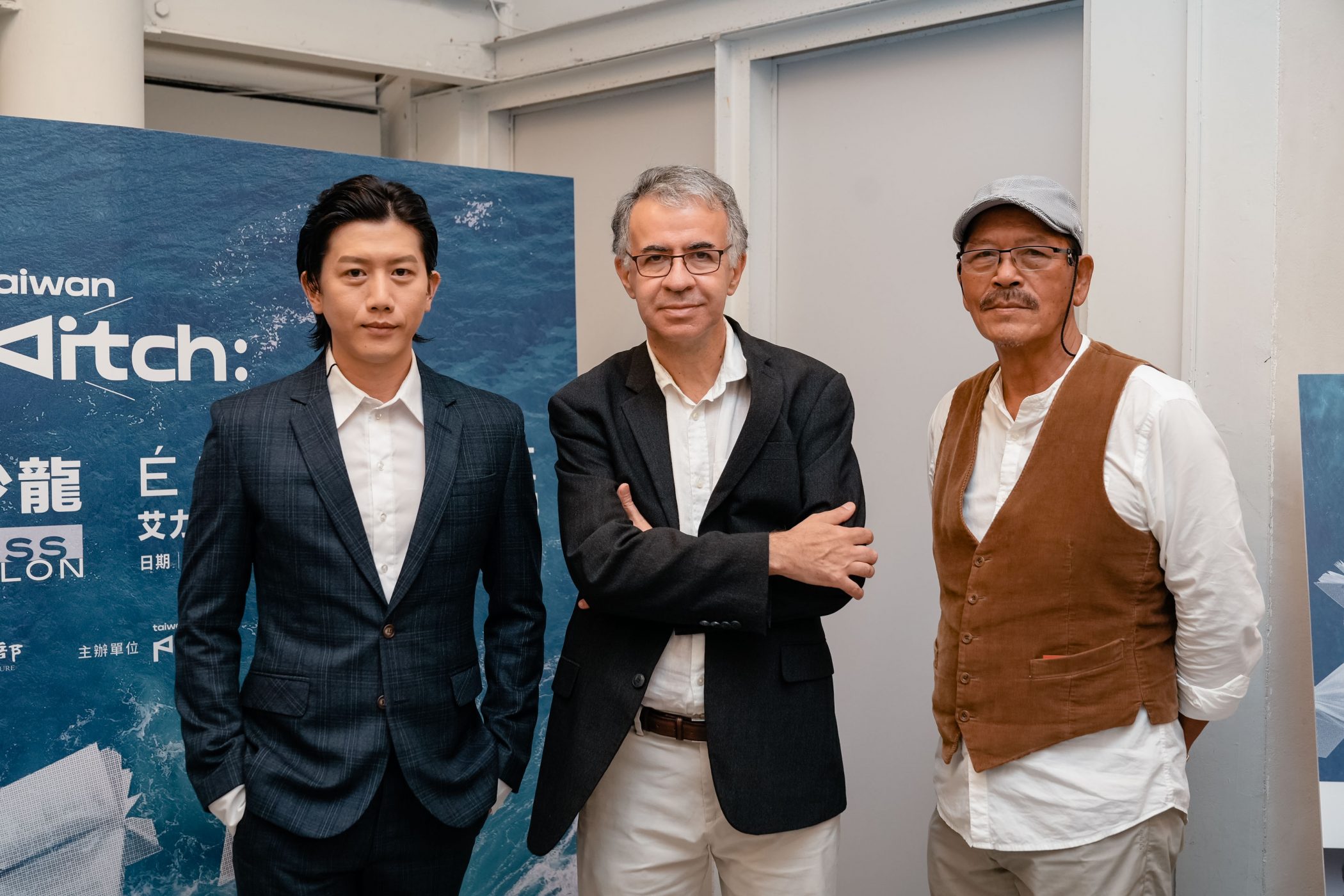 The event opened with a wonderful three-minute film, the fruits of two months of painstaking travel after Éric Faye came to Taiwan in April, in which the country's sweltering hot weather in particular left an impression. In a "boundary-crossing" conversation with Syaman Rapongan, the "boundaries" the pair touched upon included national borders, cities, mountains and oceans, language and culture. The two also shared reflections on writing different cultures. When Eric Faye wrote his novel "Nagasaki," it was a challenge to write in a first-person Japanese female voice. When there was no way to use his French mother tongue to express Japanese culture, it made him realize the unique meanings that different languages represent. Syaman Rapongan shared how for many speakers of Mandarin Chinese, "sunset" is expressed as "sun goes downhill," whereas people who live on the island of Lanyu might speak of the sun "going to sea," and for people in Hong Kong the sun "goes downstairs." All are correct, but from the differences in language the connections with lifestyle and environment may be observed.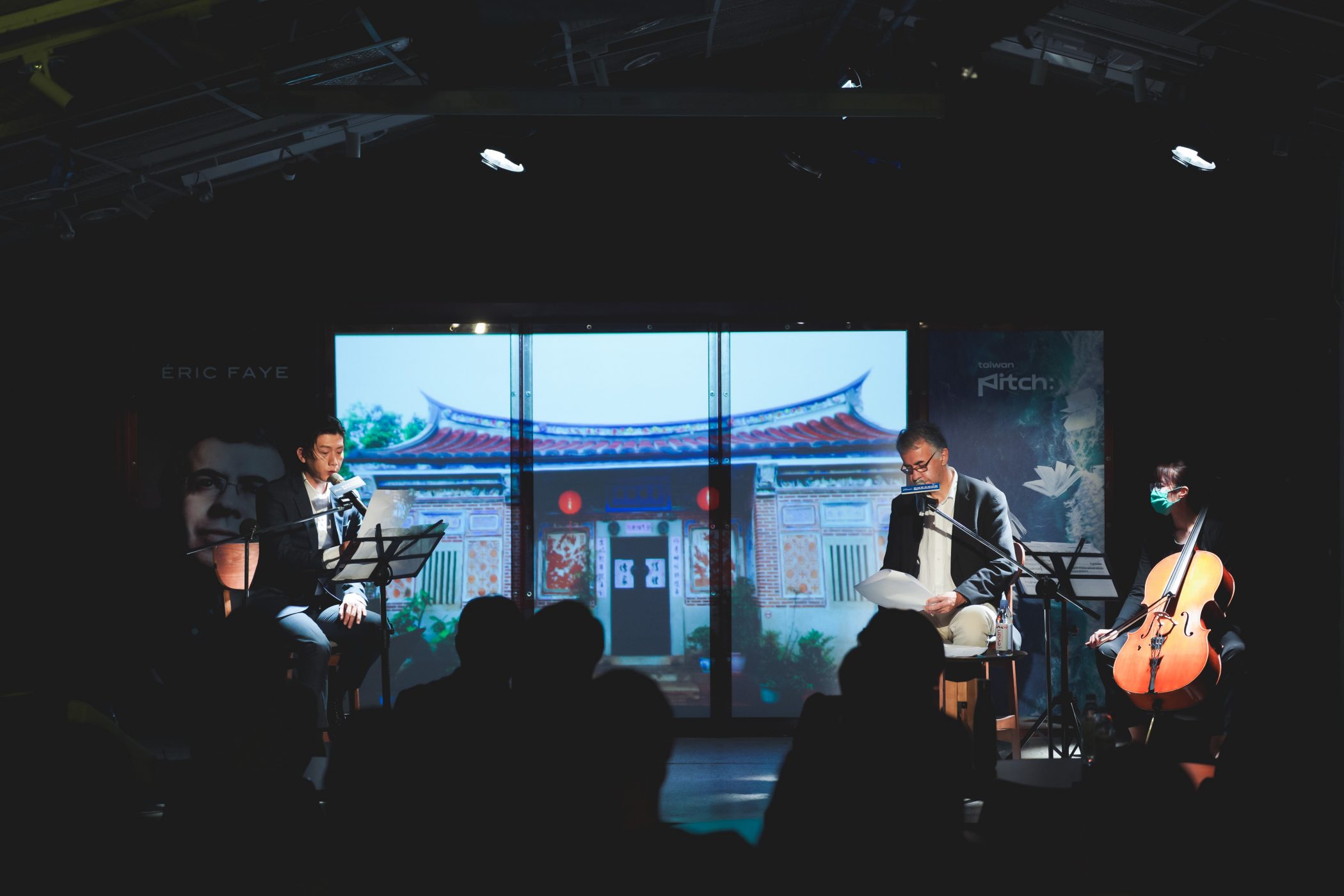 Asked what kind of writer Éric Faye is, Syaman Rapongan answered, "Someone who can really eat crab legs." As crab legs need to be peeled delicately before they can be enjoyed, in this way he described how Faye through finely observed viewpoints is able to write about different cultures across borders. Asked how he gets his subject matter, Faye shared about going fishing with his father as a boy. Everything on the surface might appear to be flat and calm, but he had to be fully focused and ready when the fish was hooked. Gathering material for him is like fishing, he said – both are about waiting for the right moment. In addition, he would use visual documents as a secondary inspiration. When looking over photos he would take different impressions as a creative source.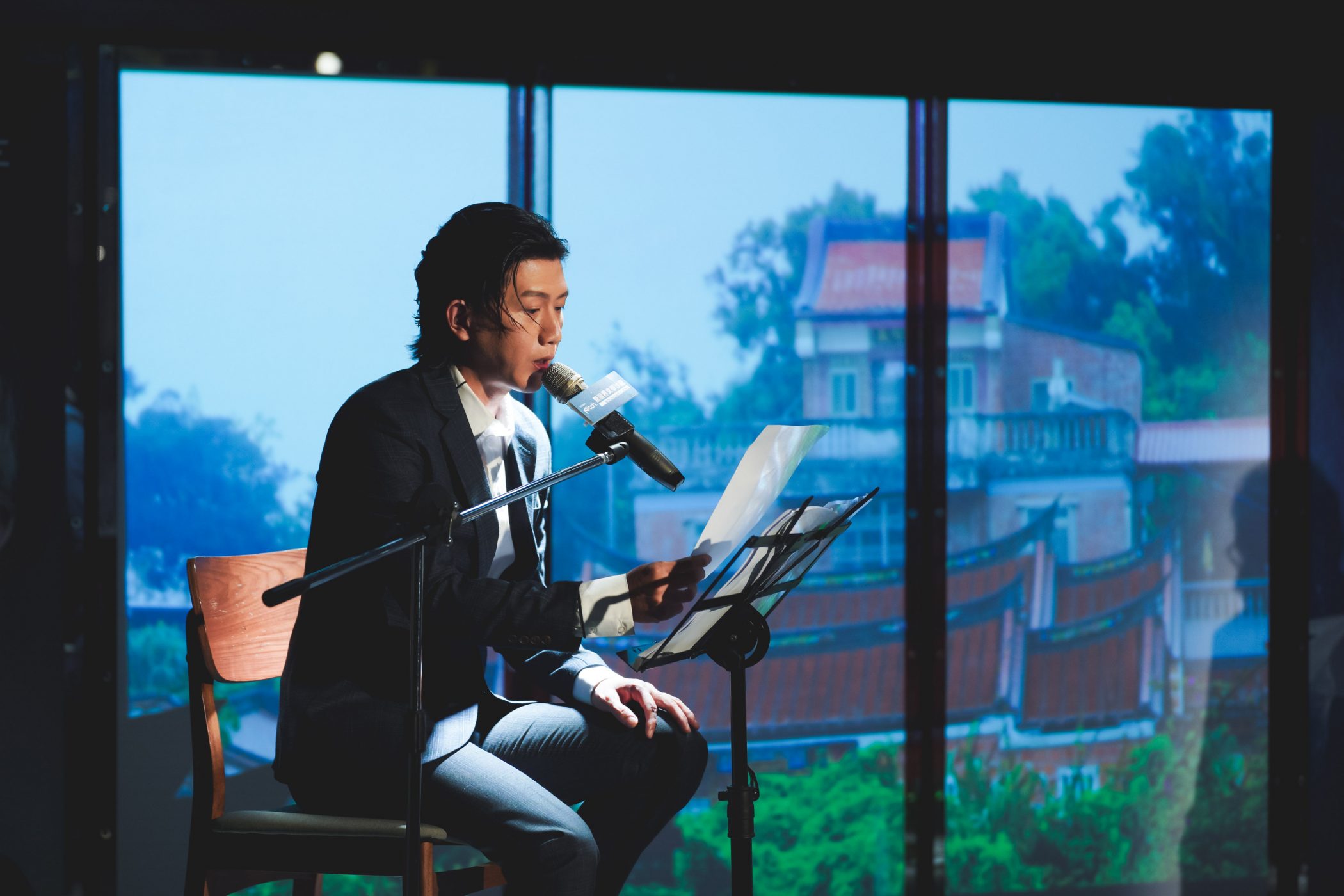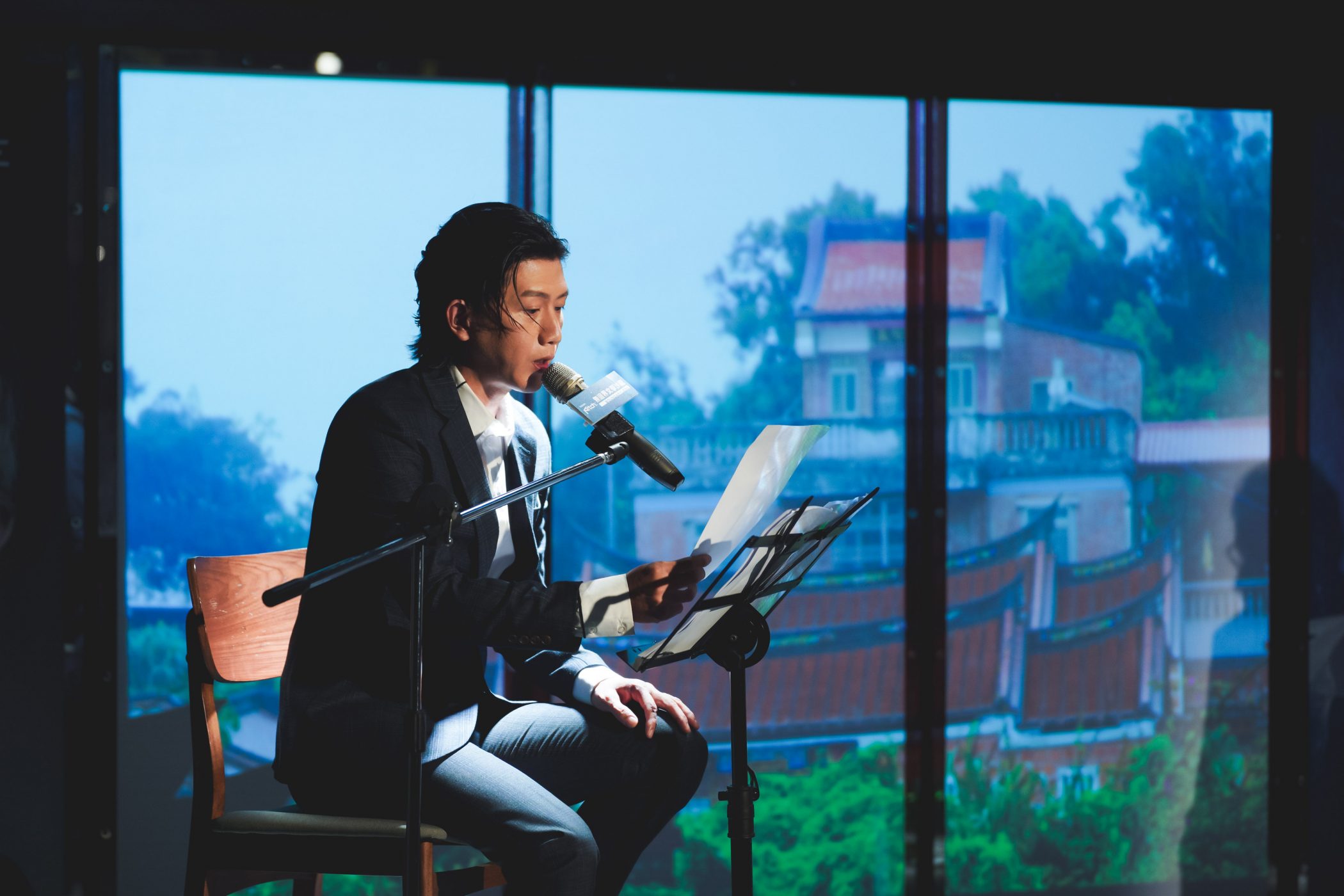 When Faye came to Taiwan, the theme for one novel project was the way Palace Museum artifacts got sent to Taiwan. An idea for another book concerned traveling around the world, with travels in Taiwan to feature in the first chapter.
Invited to give readings of Chinese translations of Faye's works, actor Mo Tzu-yi shared that he found the piece concerning Lanyu particularly touching, saying most people's impressions regarding Taiwan's outlying islands don't go further than tourism, whereas in Faye's writing, every corner is a part of Taiwan's culture and the understanding of different cultures brings nourishment.
Mo Tzu-yi also gave an example from his own experience: how when he went abroad he found major international cities becoming more and more similar to each other as modern designs and facilities gradually came to replace the cities' original unique scenery. He believes Taiwan, with its culture of diversity, tolerance and freedom, should all the more keep hold of its unique culture in order to retain its distinctive features.
Speaking of which feature best represents Taiwan, Mo said it should be "smell." He said, "Taiwan is surrounded by sea on all sides and at the same time has mountains that are more than 3,000 meters above sea level. The smell of each region is different: the smell of a rainy day in the port of Keelung is totally different to the smell of clouds and rain on a mountain. In addition, Taiwan also has food from all over the world: whether from high-rise buildings, streets or alleys, you will smell different food flavors."
Mo also said he is a fan of Taiwan's cocktails, an area where the country has won international awards, because they have diverse ingredients such as traditional Chinese medicine, fruit and plants. So for Mo, Taiwan's unique smells are the country's most enchanting and representative feature.
Having long been interested in documentaries, Mo Tzu-yi believes documentary films have been an important force for him as an actor as they can directly reflect reality and are a path to contact with a land and a culture. Through images, one can experience from an objective angle cultures and stories that one has not personally witnessed. The actor said he felt honored to attend the event and hoped that Taiwan's stories can be seen by more people.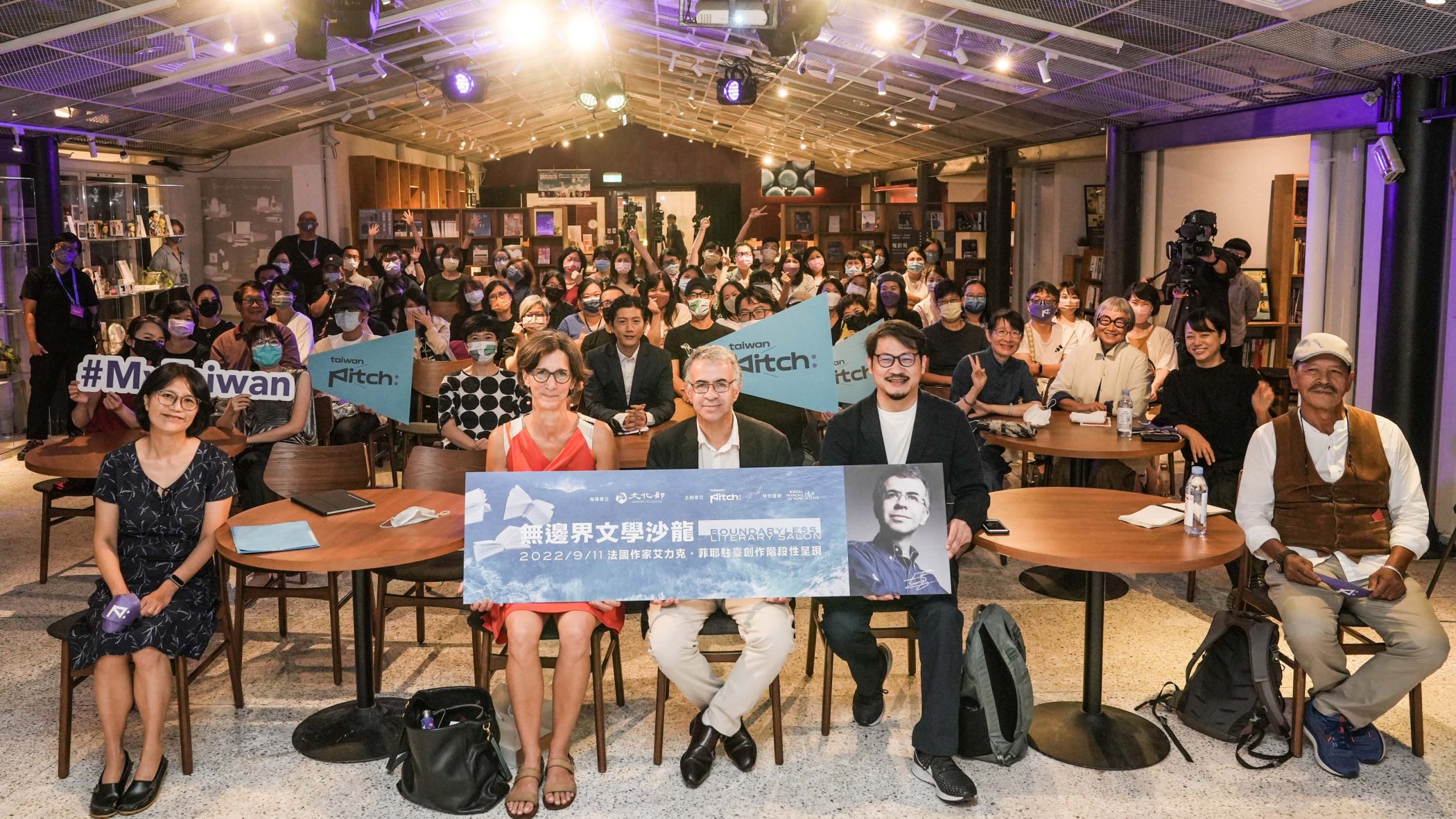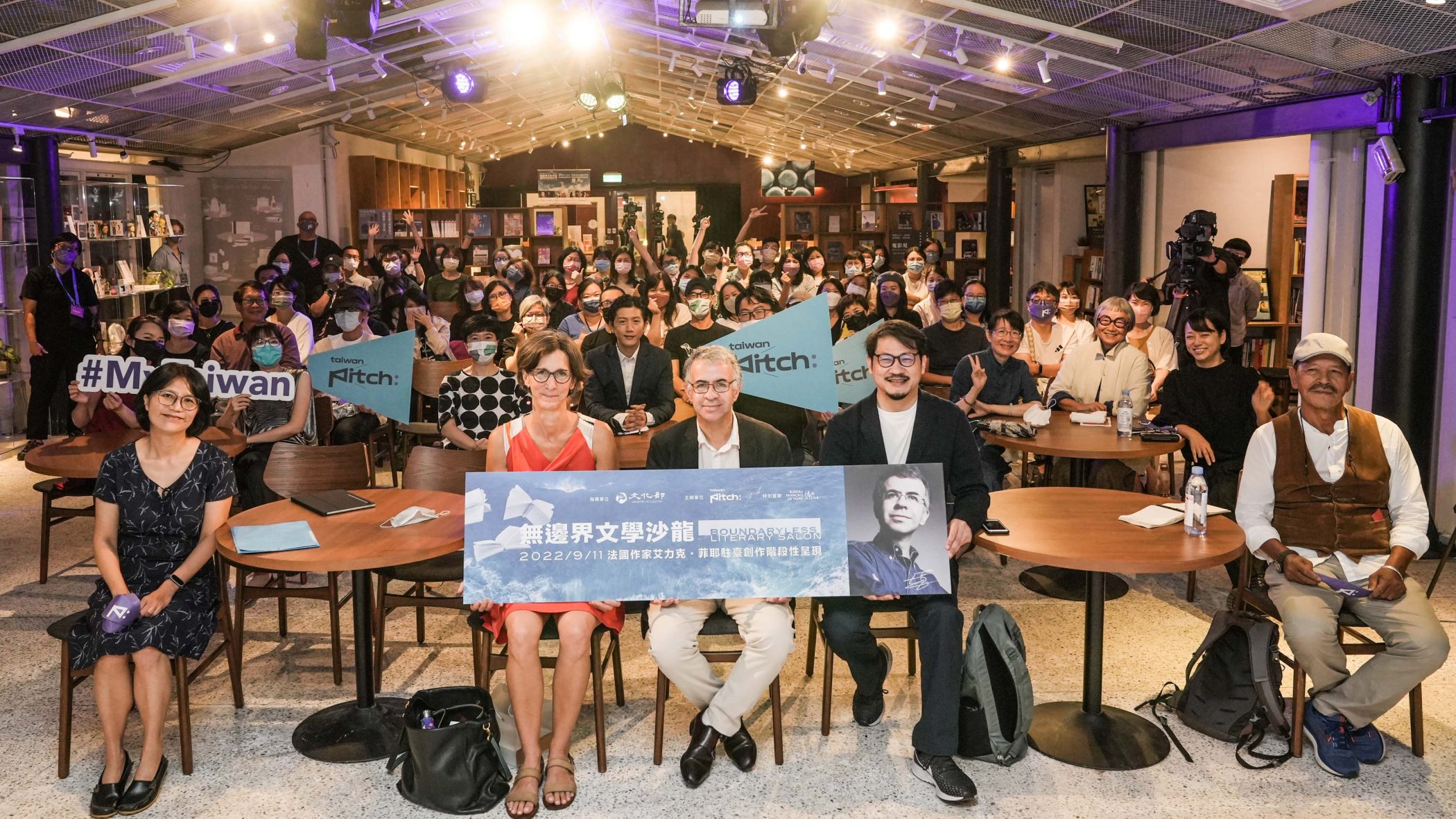 Through submissions and invitations, Taiwan Pitch has brought together international creative talent from different fields and professional backgrounds to come to Taiwan to create. This project is divided into Students, Influencers and Headliners. The Taiwan Pitch team will also produce a complete record of Eric Faye's creative experiences and processes during his time in Taiwan in documentary form in a 7 to 15 minute short film for an international audience to be shown in the future on the streaming platform TaiwanPlus.